Works automatically - leaving you to run your business.

It's FREE!

START using it in minutes.

Let visitors give you FEEDBACK anytime they like.

EASY to use.

CHOOSE the language to suit you.

ADD to existing websites easily.

100% PROVEN to save you valuable time and money.

Small TEXT ADVERTISING at bottom of messages (Pro version is ad free).

All texts in the software script are available in English, German and Dutch.

Upgrade from Free to Pro version easily anytime without losing any settings .

"...outstanding product line and unbeatable customer support."

"Thanks for the wonderful, prompt and courteous service! You've got an outstanding product line and you top it off with unbeatable customer support. That's a winning combination if I've ever seen it!"

- Malacka, Webmaster of Writersnest.com

[More Testimonials]
PLUS - you get all these great features included:
Price: FREE!

EASY to use Administration Center.

Get the feedback you WANT by adding as many fields as you like to the forms.

Returns the visitor to ANY page you like when they are done.

MULTILINGUAL - administrator can switch to preferred language at anytime.

CHECKS email address syntax before acceptance.

PROTECTION against off-site abuse.

FULLY password protected.

AUTOMATIC installation.

100% FREE technical support included.

Platform: Unix / Linux & Windows server

Requirements: Perl 5.0 or higher - You must have FULL cgi-bin access - You need to be able to set permissions (only Unix / Linux) - Perl modules: CGI::Carp, Fcntl, Socket, Time::Local, IO::Socket (A good host will have them all)

"...most impressed with the quality, service and reasonable prices at Add2it.com."

"I am most impressed with the quality, service and reasonable prices at Add2it.com. Frank is a shwff guy with the rare ability to blend technical "stuff" with marketing "smarts". Great deal!"

- Randy Charach, Publisher of RandyReport.com

[More Testimonials]
Click here to see how it works in the interactive online demo right now!
Use Add2it WebForms Free to let visitors send you unlimited feedback without reveiling your own email address.
OR

Privacy and Security Guaranteed
We take the privacy and security of your information quite seriously. We are a merchant many years in flawless standing with PayPal. We provide top-notch live 24 hour customer care to protect that status, and more importantly, to protect the trust you, our customer, have placed in us.
If you have any questions about Add2it WebForms Free you may contact me at anytime.

'Whatever the mind can conceive and believe... it can achieve.'
Napoleon Hill, Think & Grow Rich
To your success,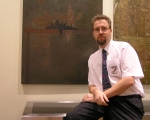 Frank Bauer
Founder of Add2it.com


Your other options:
You want it 100% ad free and with additional features?
Plus get a special bonus with a total value of over US $140 for FREE?
Click here to get Add2it WebForms Pro (today only US $27)!


You want several of our products or would like to get the software script installed?
Click here for the Software Script Order Form!

"Great Scripts with Excellent Support."
"THANK YOU! I *Sincerely* mean that! It's no wonder we like buying from you...Great Scripts with Excellent Support. Will be looking forward to more script releases from you. Thanks again."

- David Hanson, Webmaster of InternetIntelligenceCenter.com
Features & Benefits | Testimonials | Interactice Demo | Order Now | Updates + Announcements | History | Support Forum | Affiliate / Reseller Program