Add2it ReferThem Pro
Want your visitors to refer your site to others?

Add2it ReferThem Pro allows you to place simple cut-and-paste HTML on your website that allows your visitors to e-mail and notify associates or friends about your website. You can place the code in multiple places on any pages you like. Download this software script and start promoting your web site today.

Best of all, it takes only a few minutes and little or no scripting knowledge to set up, and get your cut-and-paste code. Unlike most software scripts, you don't have to dig into the code to make changes. Everything is encapsulated in an easy to use Admin control panel.

Why worry about the hassle of installing this software script when I can perform the installation quickly and successfully for you? No worries, no headaches... No Problems! Optionally you get full installation of the software script to your server as part of this package!

Plus, as an Add2it.com customer you will get great customer service and support until you are satisfied! The same kind many other customers say they got before you.



Listen to Philip

"I recommend it without reservation."

"I bought and installed the Add2it ReferThem Pro script and like it. Not only was Frank very very helpful, it is a pretty good installation and no problem there, but I had some tricky customization questions and he dealt with those very well again.

So, I recommend it without reservation."

- Philip Robinson, Business Consultant, www.bpic.co.uk

[More Testimonials]
Works automatically - leaving you to run your business.

Full CONTROL of outgoing e-mail subject line and body message.

VERY low cost.

START using it in minutes.

Let visitors PROMOTE your web site.

Change your message text from ANY Internet-ready computer world-wide.

EASY to use.

PERSONALIZE all messages with persons name, email and more.

CHOOSE the language to suit you.

ADD to existing websites easily.

100% PROVEN to save you valuable time and money.

All texts in the software script are available in English, Spanish, German and Dutch.

Upgrade from Free to Pro version easily anytime without losing any settings (compare versions).

"...most impressed with the quality, service and reasonable prices at Add2it.com."

"I am most impressed with the quality, service and reasonable prices at Add2it.com. Frank is a sharp guy with the rare ability to blend technical "stuff" with marketing "smarts". Great deal!"

- Randy Charach, Publisher of RandyReport.com

[More Testimonials]
PLUS - get ALL these EXTRA features in Add2it ReferThem Pro ONLY:
NO TEXT ADVERTISING in messages.

Possibility to ADD visitors and friends email addresses and names to Add2it Mailman Pro or Add2it MailResponder Pro lists of YOUR CHOICE.

CHANGE look and feel to match existing websites.

Let visitor refer AS MANY friends AS YOU LIKE.

"Great Scripts with Excellent Support."
"THANK YOU! I *Sincerely* mean that! It's no wonder we like buying from you...Great Scripts with Excellent Support. Will be looking forward to more script releases from you. Thanks again."

- David Hanson, Webmaster of InternetIntelligenceCenter.com
PLUS - you get all these great features included:
EASY to use Administration Center.

PERSONALIZE all messages.

Returns the visitor to ANY page you like when they are done.

OPTION to send a copy to the administrator.

MULTILINGUAL - administrator can switch to preferred language at anytime.

CHECKS email address syntax before acceptance.

BAN specific email addresses from using the software script.

PROTECTION against off-site abuse.

FULLY password protected.

AUTOMATIC installation.

100% FREE technical support included.

Platform: Unix & Windows server

Requirements: Perl 5.0 or higher - You must have FULL cgi-bin access - You need to be able to set permissions (only Unix) - Perl modules: CGI::Carp, Fcntl, Socket, Time::Local, IO::Socket (A good host will have them all)

"...on a scale of 1 - 10 your customer service is a good 12."

"Customer support is the key to any company, and on a scale of 1 - 10 your customer service is a good 12."

- Mike Hills, Publisher of DailyClassifieds.co.uk
Click here to see how it works in the interactive online demo right now!
Use Add2it ReferThem Pro to let your visitors send unlimited messages to their friends, promoting your web site.

This will give you more traffic to your web site and more traffic means more sales. Get started right now!
Special Bonus Offer: If you order any paid Add2it software script today you will also get the following bonuses worth a total value of over $140 for FREE...
BONUS #1 -- $29.95 value: E-Mail Marketing Strategies - Revealed eBook
Learn the fundamentals to quickly building an online business using effective e-mail techniques...

'E-mail Marketing Strategies - Revealed' contains a truckload of invaluable information to make your e-mail marketing more effective and profitable. Dozens of tips are included to help you: avoid the 3 most lethal and costly e-mail mistakes, how to collect more (opt-in) e-mail addresses using a simple twist on an existing technique, how to avoid being labeled as a "spammer". . .and much more!
BONUS #2 -- $19.00 value: Million Dollar Emails eBook
This resource reveals the amazing secrets behind the net's most successful email campaigns...
You always wanted to know a good way to make money for pennies through e-mails right? Well then this is the e-book for you! This book has all you could ever want to know about sending e-mails to the best of your advantage. This is absolutely the best resource for sending money-making e-mails that can be acquired anywhere on the Internet.
BONUS #3 -- $19.95 value: Advanced Spiritual Marketing eBook
This inspiring work is an intimate dialogue with Joe about what it takes to manifest your dreams in the world today...
"We can have anything that we can imagine," say Joe Vitale, Mr Fire. This inspirational interview lays out the groundwork for Joe Vitale's Spiritual Marketing five-step formula.
BONUS #4 -- $57.00 value: Insider Secrets to Email Marketing eBook
This resource shows you how to increase your traffic, generate leads, and make more sales online along with the automated tools to insure your success...
Complete 150+ page manual with hundreds of email marketing and Internet marketing secrets. You will discover a proven system to generate more web traffic and sales no matter what type of business you are in. Best of all, our proven strategies are so simple even a child could use them. As a matter of fact, if you know how to use email, you have everything you need to start using our system tomorrow!
BONUS #5 -- $17.00 value: Autoresponder Magic eBook
This resource will help you to put your web site's sales on autopilot...

A massive collection (440 pages!) of winning campaign messages to model, copy and swipe! Each series has been market tested and proven to pull in sales by the top Internet marketers. People like...

Declan Dunn, Terry Dean, Ken Evoy, Jim Daniels, Harmony Major, Joe Schroeder, Sam Robbins, Ken Silver, Dale Armin Miller, Jonathan Mizel, Scott Covert and many others...



My Guarantee

100% "Better-than-risk-free" Guarantee:

If you are not positively thrilled with the incredible features each single one of the Add2it scripts has for you -- or if you're dissatisfied for any reason even after me helping you in any possible way -- you will get 100% of your money back with no questions asked. You have a full 30 days to request a refund at anytime. So no matter what you come out ahead. Either you like it - keep it and profit from it or you get your money back and can even keep the special bonus offers. You can only win!

Privacy and Security Guaranteed
We take the privacy and security of your information quite seriously. We are a merchant many years in flawless standing with PayPal. We provide top-notch live 24 hour customer care to protect that status, and more importantly, to protect the trust you, our customer, have placed in us.
If you have any questions about Add2it ReferThem Pro you may contact me at anytime.

'Whatever the mind can conceive and believe... it can achieve.'
Napoleon Hill, Think & Grow Rich
To your success,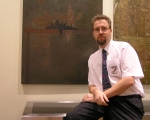 Frank Bauer
Founder of Add2it.com & ReferThem.com


Your other options:
You want several of our products or would like to get the software script installed?
Click here for the Software Script Order Form!


Are you low on cash or would you like to try before you invest?
Click here to get Add2it ReferThem Free for FREE!
Free version displays ads at bottom of outgoing messages.